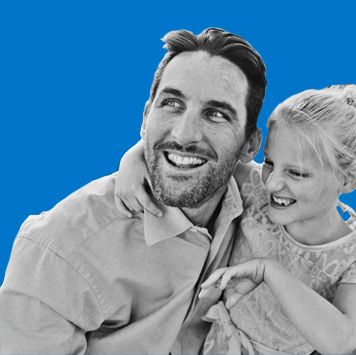 When we first learned that Olivia had Angelman syndrome, I wish I had known that the diagnosis and description are much scarier than our usual everyday reality. The diagnosis is very hard to hear, but you'll form systems and find things to make it all easier to handle. You'll figure out the logistics of family life, such as how to travel, stay in hotels, and find babysitters.
We found the sleepless nights did not last (because, melatonin). But most prominently, you'll find that these kids will surprise you. They will surpass your expectations – and what they "should" be able to do – because they are smart. So very smart.
They will shine, make you laugh, and like our girl, they just might be the most popular member of your family. I needed to know that I was given an Angelman child for a reason because there are no mistakes. Life will go on richer and fuller and more real because this diagnosis is an invitation to know love, be love, and show love. True love. It's not as easy or fluffy, but true love is made up of grit and gold – and is earned.
We cannot change what happens to us in this world, but we can change how we react and choose what we will do about it. This invitation you've just been given is sacred. It's hard to see it now, but give it time. It will unfold. It is a gift. Trust your life. The hope is that we use our gifts collectively to make the world a better place for our kids. To give them every opportunity to thrive. To finally #cureangelman. You've entered into a tribe of hope, and we are so glad you found us. Welcome.
With thanks,
Krysta
FAST Note: Please check out this fun music video the MacGray family created.