Paula M. Evans, Chairman Paula Evans earned her Bachelor of Science Degree in Architectural Technology from the New York Institute of Technology. Her career focused on residential and commercial property management in both Manhattan and Chicago. She oversaw the management and title transfer of multi-million dollar properties as well as handling all property negotiations, purchasing, staff supervision and construction/renovation projects. Her portfolio contained some of the highest profile buildings and entities in the above mentioned cities.Paula has two children; her daughter Ainsley has Angelman Syndrome.
---
Maiddy Dunigan, Vice-Chairman Maiddy Dunigan received a Bachelor of Arts Degress in Communications from University of Nevada, Reno, a Juris Doctorate degree from California Western School of Law, Cum Laude, and an LL.M. from Georgetown Law Center, with honors. She is a member of the American Bar Association, an active member of the State Bar of California, as well as licensed to practice in front of the Supreme Court of the United States. Maiddy spent over ten years at KPMG LLP and Ernst & Young LLP as a Federal Tax Services Manager in international practices and well as specializing in mergers and acquisitions. She has provided tax services to multi-national companies in numerous domestic and international situations. Maiddy has four children; her son Jaxson has Angelman Syndrome.
---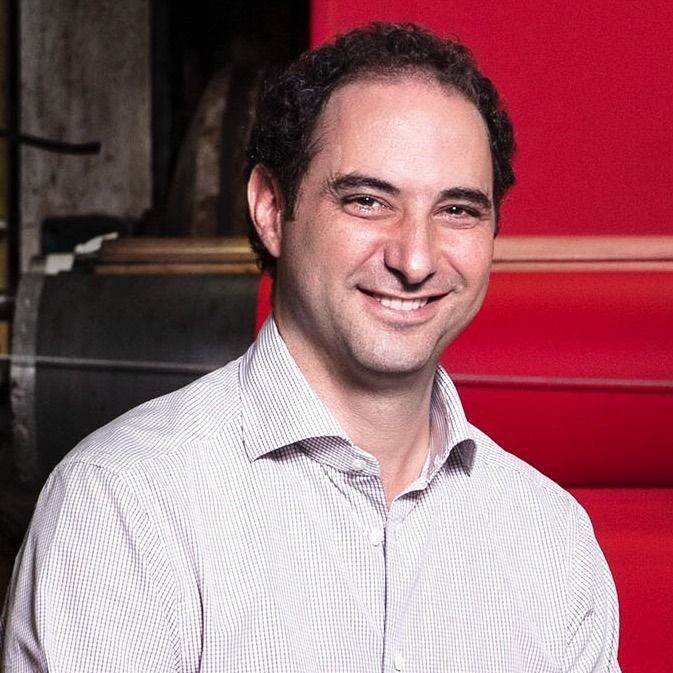 Roy Azout, Officer Roy Azout received his Bachelor of Science in Economics degree from The Wharton School at University of Pennsylvania, where he graduated Magna Cum Laude.  He is Owner and Corporate Manager at Lafayette S.A.S., a vertically integrated, state of the art, textile manufacturing and distribution company which was founded in 1942, and has customers in 24 countries around the world.  He grew up and lives in Bogota, Colombia.  Roy has three children, his daughter Michelle has Angelman Syndrome.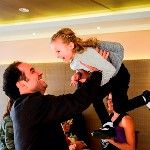 ---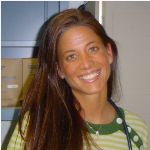 Allyson Berent-Weisse, Chief Science Officer Allyson Berent-Weisse is a veterinarian in New York City. She received her Bachelor of Science and Doctor of Veterinary Medicine (DVM) degree from Cornell University. She is a member of the American College of Veterinary Internal Medicine and is a specialist in Internal Medicine and Interventional Radiology/Interventional Endoscopy. She currently holds a position as the Director of Interventional Endoscopy at one of the largest specialty animal hospitals in the world located in New York City. She has spent the last 10 years performing clinical research and designing various clinical trials to develop and evaluate novel therapeutics and medical devices in dogs and cats. Allyson has three children; her daughter Quincy has Angelman Syndrome.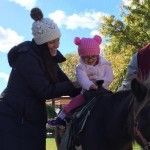 ---
Sharon M. Claridge, Secretary and Science Officer Sharon Claridge is a leader in national security strategy and services.  As Booz Allen Hamilton's Deputy Director of Security, she ensures tactical delivery of critical security and business assurance support to the firm's global operations.  Previously, Sharon helped launch and lead SAVA Workforce Solutions, listed at the top of Washington Technology's Fast 50 fastest growing companies between 2010-2013, and prior she led General Dynamics' Security Services Line of Business.   Sharon holds a CISSP, a B.A. degree from California State University Dominguez Hills; HR Management Certification from California State University Northridge, and a J.D. degree from Concord University School of Law.  She is a member of the State Bar of California and Los Angeles County Bar Association.  Sharon has four children; her son Zachary has Angelman Syndrome.
---
---
Meagan Cross, Chief Information Officer Meagan Cross' qualifications are in Geographic Information Science (GIS). Meagan operates a GIS consultancy with experience in vegetation, Native Title mediation, Cultural Heritage and strategic planning mapping as well as database, website design/management and data programming. Meagan also runs a specialized Stainless Steel Fabrication business in Far North Queensland Australia with her husband Rohan. Meagan is also Chairperson of sister organization FAST-Australia. Meagan has two children; her daughter Molly has Angelman Syndrome.
---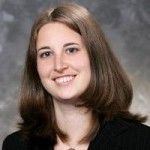 Kristy Dixon, Officer Kristy Dixon is currently an International Program Manager for Lockheed Martin in Orlando, FL. Kristy has worked at Lockheed Martin since 2002 in various customer-facing positions within Engineering, Business Development, and Program Management. Her strengths in building personal customer relationships, developing and executing win strategies and leading cross-functional teams has enabled her to develop solutions that meet customer needs resulting in the award of significant customer funds. Kristy earned her Bachelor of Science degree in Computer and Information Sciences from the University of Florida and her Master of Science degree in Computer Science from the Florida Institute of Technology. Kristy has a daughter, Grace, with Angelman Syndrome.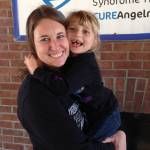 ---
Sam Maydew, Officer Sam Maydew is a collaborator at the full service production/talent management company Silver Lining Entertainment that he started with long time partner, Jeff Golenberg. Silver Lining represents primarily film & TV talent and continues to expand their roster of personalities, writers, directors and musicians. Prior to Silver Lining Entertainment, Sam and Jeff along with third partner Michael Green, started The Collective in 2005. Sam moved to Los Angeles from Seattle, Washington and first worked in development at NBC before pursuing a producing career. Sam has three children;  his son Brooklyn has Angelman Syndrome.
---
Danielle Pinders, Officer and Event Coordinator Danielle Pinders has a bachelor's degree in Sociology/Child Development from Castleton State College. She has over 8 years' experience working as an Income Development professional for several national non-profit organizations, including the Make-A-Wish Foundation, the American Lung Association, and the American Cancer Society. She has developed successful strategies for increasing event participation, revenue growth, community awareness and engagement. Danielle has also served as a Marketing Consultant for various Fortune 500 companies traveling the country supporting product launches, trade-shows & promotions. She is currently the Manager of Marketing & Development for a children's mental health non-profit organization in Vermont. Danielle has three children; her son Jace has Angelman Syndrome.
---
Kena Richert, Accountant/Finance Officer Kena Richert is a Certified Public Accountant with The Church at Horseshoe Bay. Prior to assuming a local accounting role to spend more time with her family, she worked at Pricewaterhouse Coopers LLP in the Assurance Practice. She provides audit services to a Fortune 50 technology company as well as other smaller private companies in various industries. She received her Bachelors of Business Administration Degree in Accounting from Southwest Texas State University – Magna Cum Laude. Kena is a member of the American Institute of Certified Public Accountants, Texas State Board of Public Accountancy, and the National Association of Church Business Administration. Kena has three children; her daughter Ashley has Angelman Syndrome.
---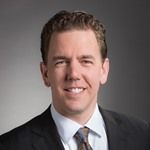 John Schlueter John Schlueter is the owner of Frontline Commercial Real Estate, LLC, where he develops, acquires, finances, and leases retail and industrial commercial real estate. Concurrently, his manufacturing business, Keder Solutions LLC, designs, manufactures, and distributes textile reinforcement products internationally. Prior to this, John led his family business to become the largest manufacturer and installer of temporary structures. A few notable clients included: Walt Disney World, NFL/Super Bowl, IMG/New York Fashion Week, and the 2010 Vancouver Winter Olympic Games. John has a daughter, Grace, with Angelman Syndrome.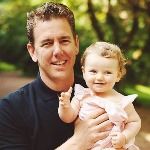 ---
Terence Sullivan, Chief Financial Officer Terence Sullivan is a Managing Director at Morgan Stanley in New York. He works in Morgan Stanley's Investment Banking Division focusing on mergers and acquisitions and capital raising for global financial institutions. Prior to his investment banking career, Terence was a management consultant for KPMG Consulting where he advised financial institutions on business strategy and operational efficiency. He has a MBA in Finance from Columbia Business School and a Bachelor of Science Degrees in Business Administration from Villanova University.
---
Bryan Thompson, Officer  Bryan Thompson is the Head of Business Affairs for The Jackal Group, a joint venture between 21st Century Fox and Gail Berman.  The Jackal Group is a studio which develops and produces television programming, feature films, and theatrical productions, and Bryan is responsible for all transactions and legal matters impacting the company.  Bryan has also worked at Yahoo!, where he focused on intellectual property matters and licensing, and Akin Gump, where he focused on mergers and acquisitions.  Bryan has a bachelor's degree from the University of Texas, where he graduated with honors, and a Juris Doctorate from the University of North Carolina, where he was a Chancellor's Scholar. Bryan lives with his family in Los Angeles, California. Bryan's son Finn has Angelman Syndrome.
---
Sharon Weil-Chalker, Science Officer Sharon Weil-Chalker grew up in New Jersey and received her Bachelor of Science Degree and MD degree from the Honors Program in Medical Education at Northwestern University in Evanston and Chicago, Illinois. She completed her Pediatrics residency and a Pediatric Cardiology research fellowship at St. Christopher's Hospital for Children in Philadelphia, PA and a fellowship in Pediatric Cardiology at the Cardiovascular Research Institute, University of California, San Francisco. Her practice in Pediatric Cardiology near Philadelphia is devoted to the care of fetuses, premies, infants, and children with complex congenital heart disease, in which her interests include associated genetic syndromes and breastfeeding of infants with heart disease or developmental issues. Dr. Weil-Chalker is a Fellow of the American College of Cardiology and a Fellow of the American Academy of Pediatrics. Sharon has two children; her son Ethan has Angelman Syndrome.
---